Top Tier Window Replacement Murray UT & Door Installation Services
Buy One, Get One 40% OFF + Up to 12 Months No Interest No Payments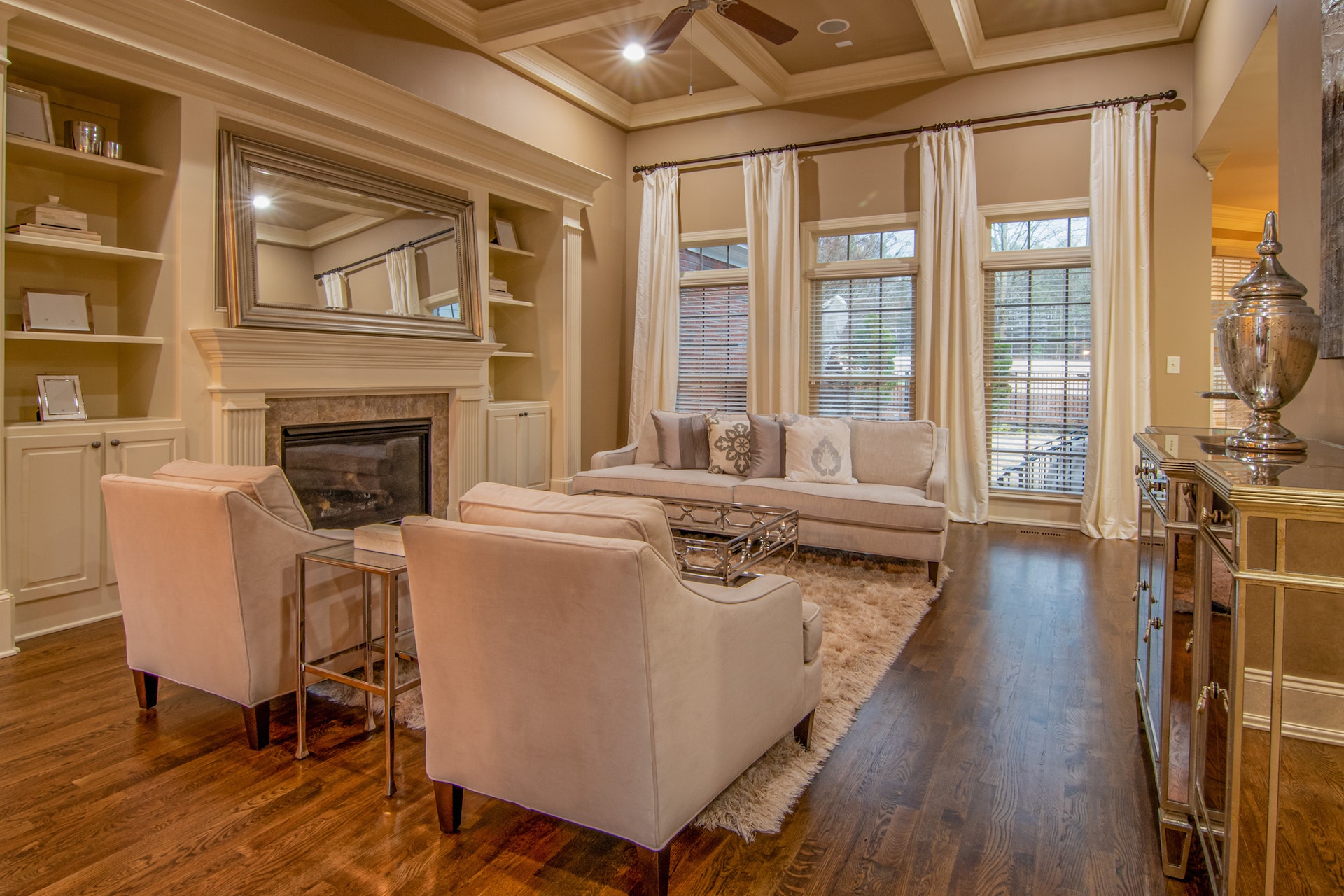 As a local, family-owned business, we pride ourselves on our deep roots and strong commitment to the Murray UT community. Our dedication to providing top-notch window replacement and door installation services has earned us a reputation for quality, reliability, and great customer service.
For years, we have been serving homeowners throughout the greater Murray UT area, including Salt Lake City, West Jordan, Sandy, West Valley City, and Utah County. We are proud to offer our neighbors high-quality products and workmanship at reasonable prices.
Our experienced and knowledgeable team of window and door installation professionals has been handpicked to ensure that we provide the best possible service to our customers. Each team member is trained in the latest installation techniques and stays up-to-date on industry advancements. We take pride in our work and strive to exceed customer expectations on every project.
At Murray Window Replacement, we offer a comprehensive range of services to cater to the diverse needs of our clients in the greater Murray UT area. Our services include window replacement, window installation, door replacement, and door installation. With a focus on quality, energy efficiency, and customer satisfaction, we provide tailored solutions to enhance the beauty and comfort of your home. By working closely with our clients, we help them select the best products to suit their specific requirements and preferences. Our team of skilled professionals ensures a seamless and efficient installation process, upholding industry best practices and adhering to local building codes and regulations.
Our team of window installation experts is skilled at installing new windows on residential properties. Whether you are building a new home or looking to add new windows to an existing property, we can handle all aspects of the installation process. We work with all types of windows, including impact, hurricane, and vinyl windows.
Whether you are looking to replace outdated windows for energy efficiency or upgrade to a more stylish design, we offer a wide range of replacement windows to suit your needs. From awning, bay, and bow windows to casement, double-hung, and picture windows, we can help you find the perfect solution for your home.
Our door installation team can handle all aspects of residential door installation, from entry and patio doors to impact and hurricane protection doors. We are committed to providing high-quality products and professional installation services to ensure that your new door is both functional and aesthetically pleasing.
In addition to our window replacement services, we also offer door replacement for Murray UT homeowners. Whether you need a new entry, patio, or front door, we have a wide selection to choose from. Our door replacement services also include hurricane protection and impact door replacement options for added safety and security.
When it comes to selecting a window and door service provider, Murray Window Replacement stands out as the top choice for homeowners in the Murray UT area. Our commitment to quality, exceptional customer service, and a personalized approach set us apart. We offer a wide range of products to cater to various needs and preferences, focusing on energy efficiency and durability. With years of experience in the industry, our team of experts ensures a smooth and professional installation process. Additionally, we provide transparent pricing and financing options to make our services accessible and affordable for all clients. By choosing Murray Window Replacement, you can expect unparalleled service, premium products, and long-lasting results.
Our Door Installation & Replacement Windows Process
Murray Window Replacement adheres to a systematic six-step process for the successful installation and replacement of windows and doors for our clients. The process commences with an in-depth consultation to discuss your requirements and assist you in selecting the most suitable products. Next, we take accurate measurements of your current windows and doors to achieve a flawless fit. Upon ordering and arranging the delivery, our team meticulously removes your old windows and doors before installing the new ones, making sure of proper leveling, sealing, and compliance with building codes. Lastly, we perform an extensive inspection and walkthrough to ascertain your satisfaction with our work. This efficient process ensures a smooth experience and remarkable results for our clients.
Testimonials from Our Satisfied Customers
We take pride in the positive feedback we receive from our satisfied customers. Here's what some of our clients in the Murray UT area and surrounding neighborhoods have to say about our window replacement and door installation services:
Reliable and Professional Service
"We recently had our windows replaced by this amazing company, and we couldn't be happier with the results. The team was reliable, professional, and the quality of their work was top-notch. Our new windows have made a huge difference in our home's energy efficiency and overall appearance. Highly recommended!"
Jane S., Salt Lake City, UT
"We recently had our old windows replaced by Murray Window Replacement, and we couldn't be more pleased with the outcome. From the beginning, their window installer was professional, courteous, and attentive to our needs. The team of window installers worked efficiently and skillfully, completing the project on time and with minimal disruption to our daily routine. This window company's excellent customer service and exceptional workmanship have transformed our home and increased its value. We highly recommend Murray Window Replacement to anyone considering new windows for their property."
Samantha and John D., West Valley City, UT
Exceptional Customer Service
"From the initial consultation to the final walkthrough, the team at this window replacement company was nothing short of exceptional. They helped us select the perfect windows for our home and installed them with care and precision. Their customer service was outstanding, and we couldn't be more pleased with the end result."
If you're ready to enhance the beauty, comfort, and energy efficiency of your home with new windows and doors, don't hesitate to reach out to our team today. We are proud to serve the greater Murray UT area, including Salt Lake City, West Jordan, Sandy, West Valley City, Utah County, American Fork, Park City, and beyond.
Get in touch with us to schedule a free, no-obligation consultation and discover the difference that our professional window replacement and door installation services can make for your home.
Frequently Asked Questions
We understand that embarking on a window replacement or door installation project can raise many questions and concerns. To help address these queries and provide additional information, we have compiled a list of frequently asked questions for our clients in the Murray UT area. These questions cover various topics, from the duration of the project to customization options, ensuring that you have a clear understanding of our services and what to expect throughout the process. If you have any further questions, our team is always available to provide guidance and support.
The duration of the project depends on the number of windows and doors being replaced or installed, as well as the complexity of the job. We will provide you with a detailed timeline during the initial consultation and keep you informed throughout the process.
We offer a wide range of window and door products to suit every style and budget. Our selection includes energy-efficient windows, stylish entry doors, patio doors, hurricane protection doors, and more. During the consultation, our team will help you choose the best products for your needs and preferences.
Yes, we understand that window replacement and door installation projects can be a significant investment. We offer flexible financing options to help make these home improvements more affordable for our clients. Contact us for more information about our financing options.
Yes, we stand behind the quality of our work and offer warranties on both our products and installation services. The warranty period varies depending on the specific product you choose. Our team will provide you with detailed information about the warranties during the consultation process.
While these terms are often used interchangeably, there is a subtle difference. Window replacement refers to the process of removing an existing window and installing a new one in its place. Window installation, on the other hand, typically refers to installing windows in a new construction project or as part of a home addition.
To keep your windows and doors functioning at their highest level of energy efficiency, it's essential to perform regular maintenance. This includes cleaning the glass, checking the weatherstripping and seals, and ensuring the hardware operates smoothly. Our team can provide you with guidance on proper maintenance during the installation process.